AN OPEN BOOK FOUNDATION
10th ANNIVERSARY VIRTUAL CELEBRATION
marking 10 years of engaging events, insightful conversations, and books for all.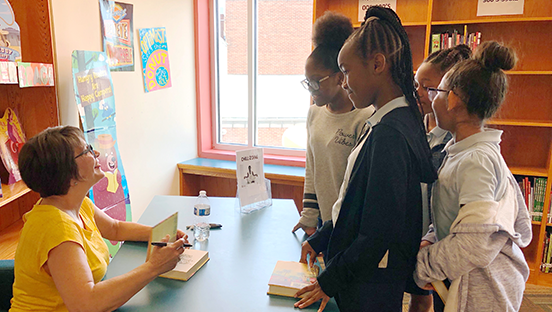 An Open Book is celebrating 10 years of connecting students to authors, illustrators and their books to build equitable access and nurture a life-long love of reading. AOB's virtual anniversary celebration will bring together students and their families, educators, authors and illustrators, nonprofit partners, and donors for a taste of our in-school programming with stories, art, and fun. Registration will be on a pay-as-you-wish basis. We welcome your support.
For more information or to reserve your sponsorship package,
please contact Jennifer Barnes Eliot, Development and Communications Director, at jeliot@anopenbookfound.org.